Perancangan Buku Ilustrasi Kisah Pasien Ruqyah Syar'iyyah untuk Usia 23-27 Tahun
THE DESIGN OF ILLUSTRATION BOOK OF THE STORY OF RUQYAH SYAR'IYYAH PATIENT FOR AGE RANGE 23-27 YEARS OLD
Diaz Tri Mustikaningrum

UPN "Veteran" Jatim

Aditya Rahman Yani

UPN Jatim

Masnuna Masnuna

UPN Jatim
Keywords:
book, illustration, shirk, ruqyah
Abstract
The phenomenon of shamanism is still running in this modern era because some people still believe it. Asking  for help from a shaman who deals with things of the occult including the act of shirk or associating partners with Allah. If shirk is done, it is a major sin in Al-Quran. One of ways  to avoid being associated with the world of the unseen is by following the method of Ruqyah Syari'yyah. This method has existed since the days of the prophet. Even the Prophet muhammad also never did ruqyah.
         To overcome this problem, I designed an illustration book that aims to share the experience of people who never do a ruqyah that can be used as a lesson to the target audience because the age of the target audience already entered the complex life such as the experience of the people ruqyah, namely in the field of work, household and so on. The book is accompanied by illustrations that represent each story that look  interesting and not boring.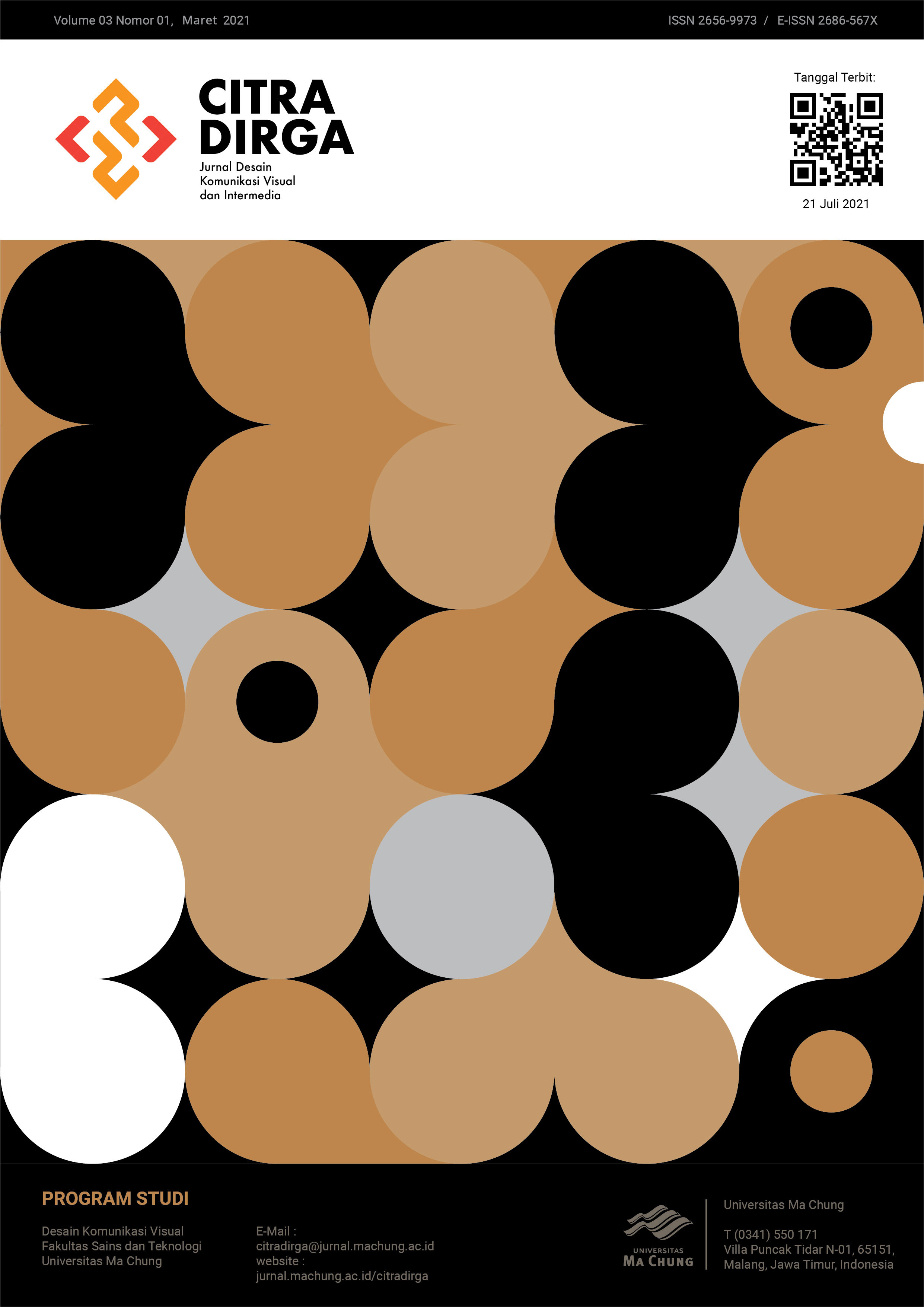 This work is licensed under a Creative Commons Attribution-ShareAlike 4.0 International License.